RSBC
RSBC se řadí mezi investiční specialisty. Ve svém portfoliu mají kromě jiného i nabídku nemovitostí, které jsou vhodné k investicím i do krátkodobých pronájmů. Díky našemu know-how se můžeme vzájemně obohatit.
RSBC is one of the most respected investment specialists. In their portfolio they have a wide range of properties that are suitable for investments in short-term rentals. Thanks to our unique know-how we can both benefit from this synergy.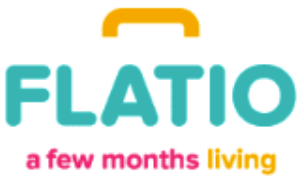 Flatio
Flatio se pyšní největší nabídkou bytů pro střednědobé pronájmy. Působí po celé střední Evropě a nabízí plně vybavené byty, které lze pronajmout i na několik měsíců. Tato služba je v České republice unikátní.
Flatio has the widest offer on the market with mid-term rentals. It operates throughout Central Europe and offers fully equipped apartments that can be rented for several months. It's a unique service in Czech republic.

Century 21
Century 21 funguje na realitním trhu již od roku 1971 a nejen díky tomu patří mezi světovou jedničku. Díky naší spolupráci mohou klienti Century 21 koupit nemovitost s klidným svědomím a perfektní analýzou jejich možných budoucích příjmů z pronájmů.
Century 21 has been operating on the real estate market since 1971 and it's one of the world leaders in this segment. Thanks to our cooperation, Century 21 clients can buy real estate properties with perfect analysis of their possible future income from short-term rentals.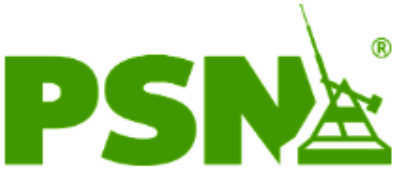 PSN
PSN patří mezi nejstabilnější prodejce nemovitostí na českém trhu. Ve své nabídce má mnoho bytů, domů i kancelářských prostor. Svým klientům vybírá nemovitosti k osobnímu užívání i k investicím.
PSN is one of the most established developers on the Czech real estate market. PSN offers many apartments, houses and office spaces and offers its clients' properties for personal use or investment purposes.

Francouzsko-česká obchodní komora
Francouzsko-česká obchodní komora podporuje české a francouzské firmy v jejich podnikání a podporuje rozvoj na zahraničních trzích. Bylo nám ctí v roce 2019 převzít ocenění za Podnikatelský příběh roku.
The French-Czech Chamber of Commerce supports Czech and French companies in their business and encourage development on foreign markets. We were honored to receive the Business Story of the Year award in 2019.

Coskhouse
Coskhouse je partnerem, který nám pomáhá zvyšovat obsazenost i ve vedlejší sezóně. Ve svém portfoliu nabízí stovky nemovitostí pro střednědobý i dlouhodobý pronájem.
Coskhouse is a partner that helps us to increase the occupancy even during the low season. In its portfolio you can find hundreds of properties for medium and long-term rental.

Medistella
Medistella are an experienced and highly trained team of medical coordinators that takes great pleasure to help you choose the most suitable facility which will provide you with the treatment you need. Our company is based in the Czech Republic.